Learn Spanish in Barcelona!
CEI invites you to immerse yourself in the culture and lifestyle of Barcelona while learning Spanish in a dynamic, fun and practical way.
Our classes focus on oral communication and on equipping you with the skills you need in real-life situations in a Spanish-speaking environment, while still providing a strong grammar foundation.
We offer a flexible programme of courses adapted to the needs and language level of our students, groups or individuals.
CEI organises a complete and varied calendar of social activities designed so that you can meet new people, practise your Spanish outside of the classroom and enjoy your time in Barcelona even more. We can also help you find comfortable accommodation that offers exceptional value for money and, if necessary, assist you with the visa application process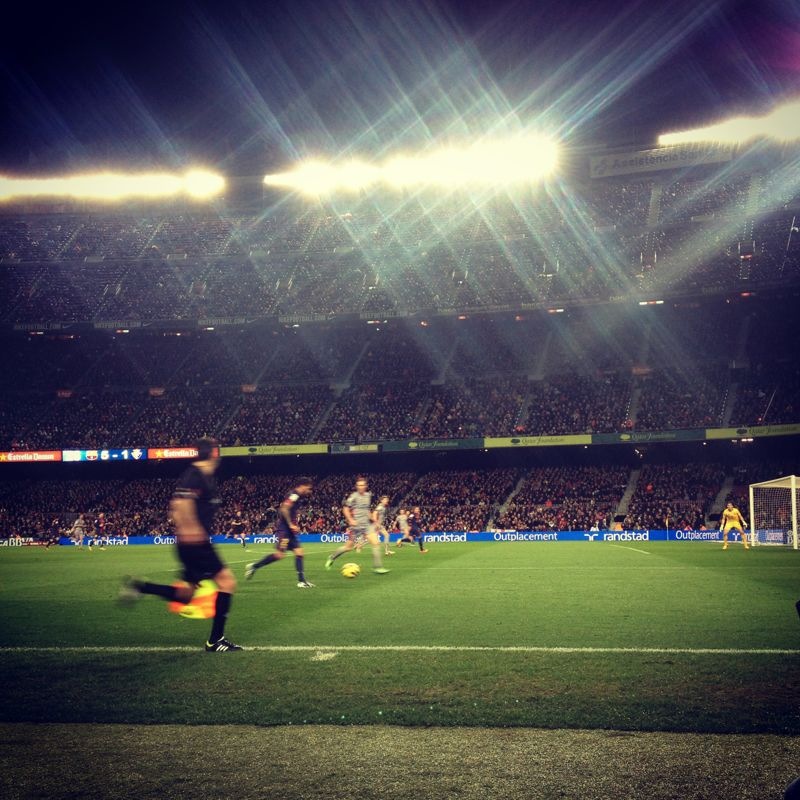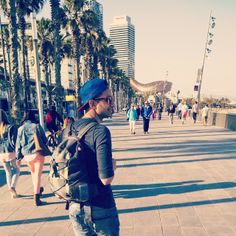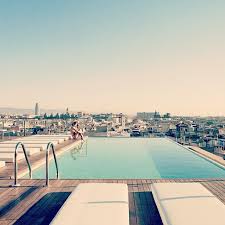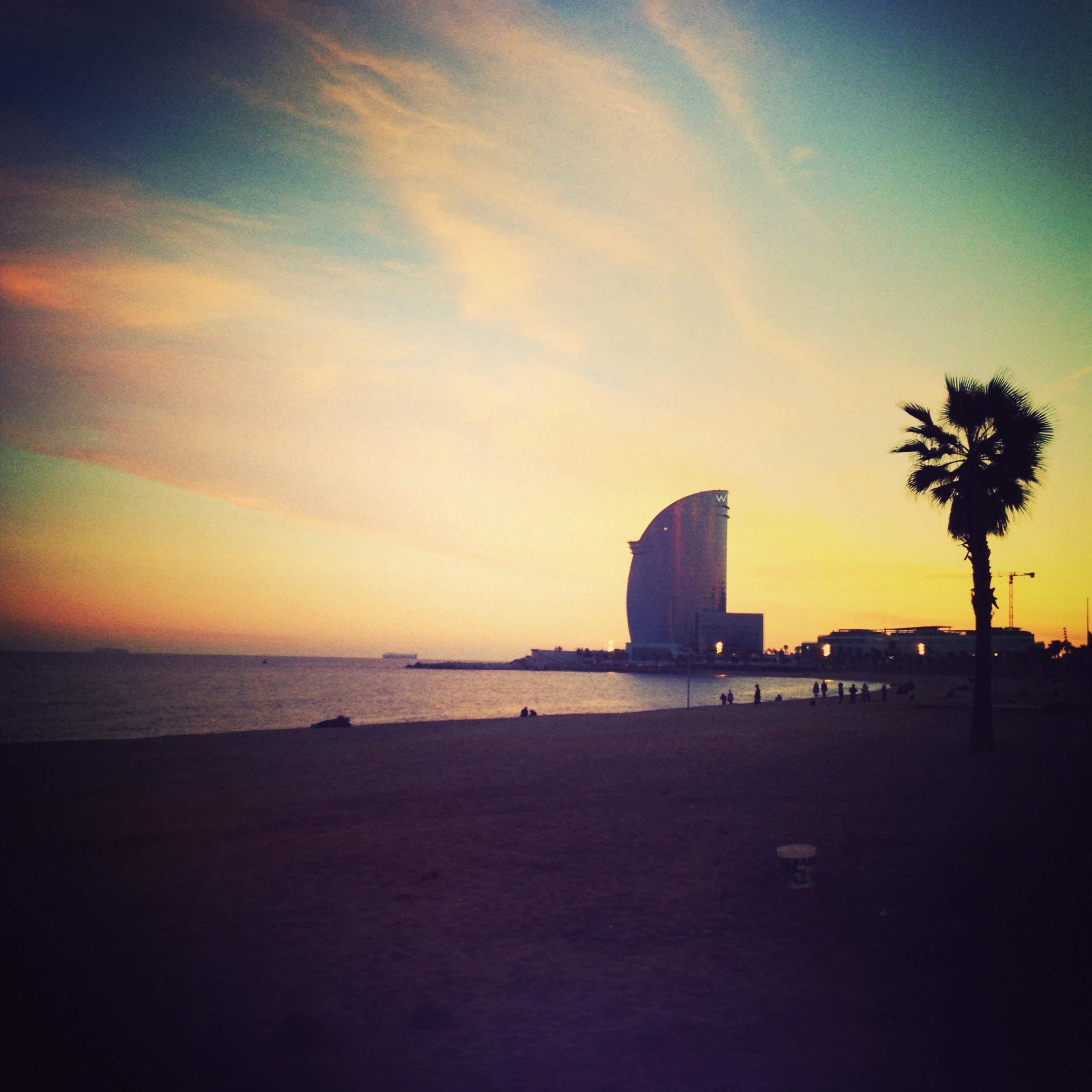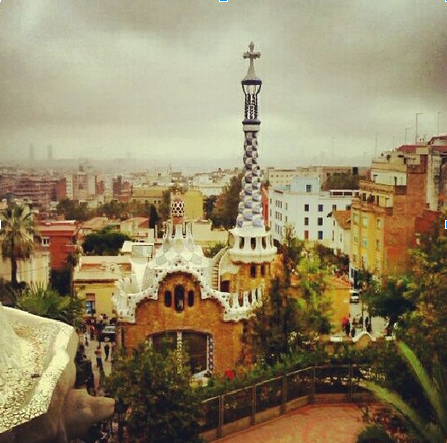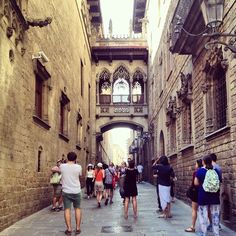 COURSES
General Spanish course (Standard) 20h/ week
This is the basic course if you want to improve your level of Spanish. You will have 4 hours of lessons every day with a 10 min. break in between. You will not find more than 8 students in each class so that the teacher can pay you a lot of attention.
Spanish Lessons: 20 hours/week.Max. 8 students/class.9:30 to 14:00.
General Spanish course + One-to-One (20+5):
This Spanish course is the ideal choice for those students willing to work on a special area such as DELE exam preparation, some busines Spanish or scientific spanish. It combines one of the courses above (general spanish standard or reduced groups) with 5 one-to-one lessons per week. Every day you will attend your group lessons from 9:30 to 14:00, then you will have a lunch break and then you will have a one-to-one lesson from 15:00 to 16:00.
Spanish Lessons: 20 hours/week of General Spanish.One-to-one spanish lessons: 5 hours/week. For example DELE exam preparation.9:30 to 16:00.
General Spanish course (Reduced) 10h/ week
In this course you will have only 2 hours of lessons every day. The maximum number of students in this course is 8. It is the ideal course for people who are visiting Barcelona but do not have the time available to study intensively.
Spanish Lessons: 10 hours/week.Max. 8 students/class .9:30 to 14:00.
DELE Preparation course:
This spanish course is specifically designed for those students willing to obtain an official certificate from Instituto Cervantes. The maximum number of students in this course is 8, so that the teacher can focus on your personal needs in order to help you pass the exam:
Spanish Lessons (DELE Preparation): 20 hours/week.Max. 8 students/class.9:30 to 14:00.
Customized courses:
Our customized courses allow you to combine spanish lessons in an international atmosphere with evening activities with locals. You will have your spanish lessons in the mornings and then you can join a dancing course, a cooking course or a sailing course in the afternoons. You can join even a skiing trip!
Spanish Lessons: 20 hours/week. 9:30 to 14:00 and 16:00 to 20:00.Afternoon activities: dancing, sailing, cooking..
Add Conversation sessions & activities :
You can add conversation spanish lessons to the courses explained above in order to improve your oral skills. Every conversation lesson lasts 4 hours and it is combined with activities in order to enhance the learning process. The activities include: visit to La Sagrada Familia, riding bike, beach evening… The conversation lessons are held in a fun environment with a Spanish instructor who will correct your mistakes and will teach you common expressions.
From 16:00 to 20:00.
ACCOMMODATION
Staying with a local Spanish speaking family offers a great opportunity to experience Spanish life and culture. You'll speak Spanish all day long – because there's no way around it and out of fun and interest in the family life that's unfolding around you. Accommodation in a host family allows you to get the most out of your language course as it gives you a privileged view of daily life in another culture.
About living with a Spanish family:
Your hosts may be a family with parents and children or a single parent who takes in students because he or she enjoys the company. You wouldn't be the first to go out on the town together, or to keep in contact with your family after your return home.
 You can choose from a shared room or a private room (breakfast included).
 You'll eat at local hours – usually later you may be accustomed to- and you'll eat local food, although the family will take your preferences into account as much as possible.
Prices:
*  Additional meals (lunch/dinner) with the host family can be arranged upon request for only  6€/ meal.
Enjoy your independence and international friends.
When you choose a student flat you will share an apartment with four or five students. In a student flat you'll prepare your own meals and interact with other students of all ages and backgrounds. The apartments are fully equipped with all mod-cons and located in safe and central areas with easy access to the school.
   You share the living room, kitchen and the bathroom and, together, keep the house clean.
 You have the option to book a room for yourself or to share a room with another student to a reduced price.
Equipment:
Fully equipped kitchen
Communal living room with TV & DVD Player
Internet (WIFI) is available in all the flats
Washing machine
Rooms are equipped with a bed, desk and chair.
Sheets
MORE ACTIVITIES
Sightseeing
Our Spanish immersion courses include daily sightseeing excursions. Students can also choose to add special excursions to their immersion course for an additional charge.
Sagrada Familia
The church which has been under construction for almost 130 years with the anticipated completion date of 2026, the centennial of its architect's Gaudí's death, is probably Barcelona's most famous landmark. This UNESCO World Heritage Site is definitely worth a visit.
Park Guell
In this park, designed by Antoni Gaudi, you can sit on the world's longest bench as well as admire breath-taking views of Barcelona. The park is located on the outskirts of Barcelona on a mountainside, but is well worth the hike up there.
Camp Nou
The home of FC Barcelona, the largest stadium in Europe and the eleventh largest in the world. Even if you're not a football fan, Camp Nou is bound to amaze you.
Museu Picasso
The Picasso Museum has one of the most extensive collections of artworks by the 20th century Spanish artist Pablo Picasso. It is one of the most popular and most visited museums in Barcelona.
Fundació Joan Miró
This museum of modern art honoring Joan Miró is located on the olympic hill of Montjuïc. Joan Miró was a Spanish Catalan painter, sculptor, and ceramicist born in Barcelona. Some of Miró's work for Barcelona can be found near Plaza España as well as on the Rambla.
Casa Batlló
This unique house located on Passeo de Gracia was designed in 1877 by Antoni Gaudí. The façade is made of broken ceramic tiles in mainly blue colors, making Casa Batlló stand out in a city full of impressive architecture.
Casa Milà
This building, perhaps better known as La Pedrera, was also designed by Antoni Gaudí, and is, like his other famous house mentioned above, located on Passeo de Gracia. A visit to Barcelona is not complete without having seen these two houses.
Poble Espanyol
This outdoor open-air museum located on the Olympic hill of Montjuïc was constructed in 1929 for the Barcelona International Exhibition. It is a small village in which the architecture, style, and culture of various locations from around Spain are demonstrated, and it contains 117 buildings, with streets and squares to scale.
Montjuïc Olympic Mountain
The Montjuïc Olympic area was selected as the site for several of the venues of the 1992 Summer Olympics, and the Olympic diving pool was the setting for the «Slow» music video recorded in 2003 by Australian singer Kylie Minogue.
At the top of the mountain is a castle, the foot of the mountain is at Plaza España where you can find the National Museum of Catalonia as well as the magic fountain (Only evening event)
Santa Maria del Mar
This massive church is located in the Born district of Barcelona. On first glance, the church does not give the impression of what it is once inside. The simple ribbed vault is supported on slender octagonal columns, and abundant daylight streams in through the tall clerestory windows.
For an additional charge, Spanish immersion students can choose to spend one entire day of their course visiting exciting places outside metropolitan Barcelona.
Instead of classes in the morning, lunch at a local restaurant and sightseeing in Barcelona in the afternoon, spend a day enjoying one of the following sights.
1-day trip to Montserrat
Montserrat means «jagged mountain» in Catalan, once you see the mountain you will understand where this name came from. The mountain is visible from far and easy to distinguish with its peculiar shape. The trip to Montserrat takes approximately 1½ hours by train and will take up the entire day. Price includes all travel to and around Montserrat, entrance to the museum, as well as a buffet lunch at the Montserrat restaurant.
Price: 80€
1-day trip to the Salvador Dali Museum in Figueres
Salvador Domingo Felipe Jacinto Dalí i Domènech, Marquis of Dalí de Púbol, better known as Salvador Dali, was a prominent Spanish Catalan surrealist painter born in the town of Figueres. He was a surrealist artist, his most famous painting is «The Persistence of Memory». See a huge display of his interesting and controversial work at the museum dedicated to him in his town of birth. Price includes return ticket Barcelona-Figueres and entrance to the museum.
Price: 60€
Add a guided tour at the museum – in Spanish, of course – for 15€ more.
A day at the beach
Pack your towel, sunscreen-lotion and swimming costume and enjoy a relaxing day at the beach. After basking in the sun and cooling off in the water for a few hours, your teacher will take you to one of the local restaurants for lunch. You will have time to go back to the beach for a few hours, or stroll around the village and enjoy the Spanish culture. Price includes the train ride to and from the beach as well as lunch at a local restaurant.
Price: 40€